One of the best ways to increase the value of your Toronto home is to undergo kitchen renovations, and there are various styles of kitchen renovations to choose from depending on your style. If you need inspiration you should think about your personality or a certain theme that excites you the most.
You can also read a few home décor magazines and blogs about remodeling your kitchen. Sometimes your friends and relatives can give you ideas on giving your kitchen either a partial or complete makeover. Make sure you do not use very gaudy colors and designs for the kitchen because the design should be subtle and cozy.
Drab Kitchen Cabinets Must Go
If you have black or dark brown kitchen cabinets, you can replace these cabinets with white, maple or light blue to add vitality to the kitchen. If you had the same brass handles to the kitchen cabinets, replace these with copper or silver decorative handles that have gemstones embedded on them. Another idea is to repaint your dark kitchen cabinets colors such as lime green, yellow, orange or mocha for a creative look to the kitchen.
Renovating Your Kitchen on A Tight Budget
Here are some ways to complete kitchen renovations if you have a small budget to work with. The first thing you should do is look for all the hardware you need to complete the project with, and locate relatives who work as electricians, plumbers, and painters to save money on professionals. If you plan to paint a kitchen wall, disconnect all light fixtures. Purchase a new inexpensive but efficient and stylish light fixture for the kitchen such as pendant lights or track lights. Also replace drab furniture in the kitchen with new furniture you can find in Toronto thrift stores and paint over the furniture with varnish or a new paint color.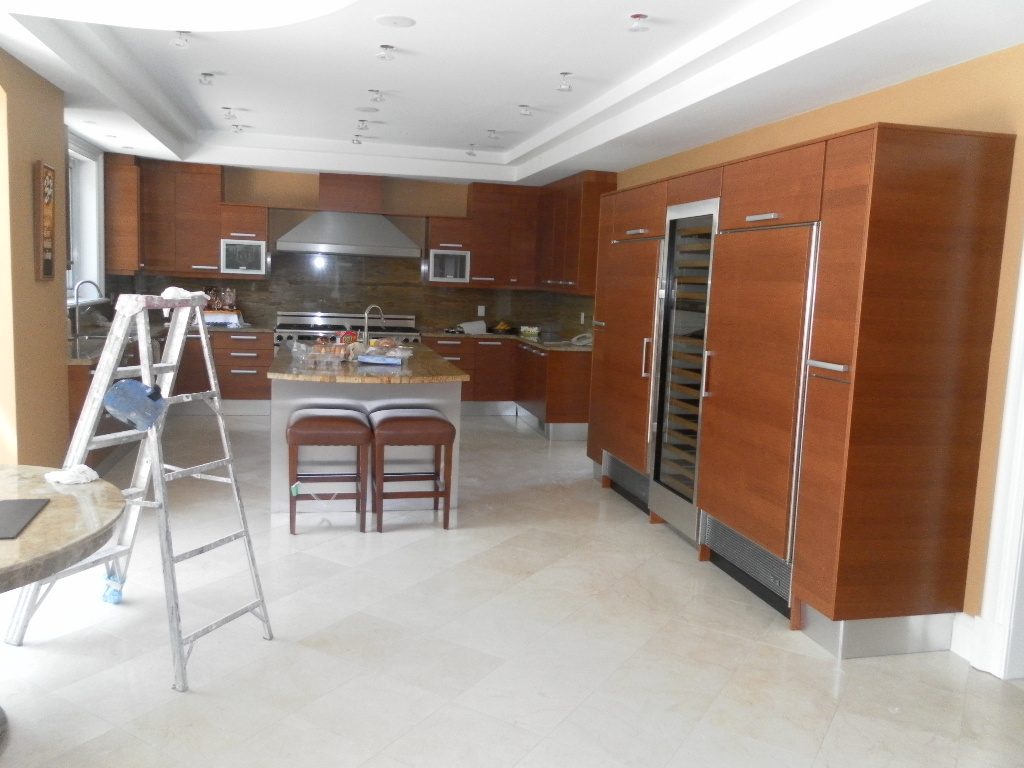 But New Appliances
If you had the same black refrigerator and yellow stove for the past fifteen years, it is time for a makeover with new ones. Purchase an inexpensive but energy-efficient stainless steel refrigerator for stylish purposes, and you can also purchase a cooktop stove in colors such as red, blue, brown or green to match the new paint colors in your kitchen. Pick up a new microwave if it no longer works efficiently.
Color Ideas for Kitchen Remodels
Many people include red as part of the kitchen color scheme because red is known to stimulate a person's appetite and it adds boldness to a kitchen design. Some nice variations of red include burgundy, cherry, tomato red and a bright red and you can pair red with gold, green or a mocha color. Orange is another great color to use because it is seen as a color that helps your memory and it reminds people of comfort and old memories. Light blue and green are also nice colors to use when renovating the kitchen.
Whether you're on a tight budget or you have a little more cushion to invest into your kitchen renovation, contact APV Painting & Renovation as we will work with you to renovate, rebuild, or remake your ideal kitchen renovation in Toronto. We'd be glad to visit your home to provide you with a free consultation and kitchen renovation estimate to facilitate your needs!